These King Edwards potatoes have been treated with between 2 and 3 litres of NHCa Delta applied with every blight spay throughout the growing season. The crop has also received 2 litres per ha every two weeks of our trace element product "14ALL".
The crop has looked exceptional all year with good healthy clean blight free top growth and tuber yield looks very good for the year.
This picture was taken 22nd August 2012 and is just beginning to senesce, but the canopy remains healthy with negligible blight presence.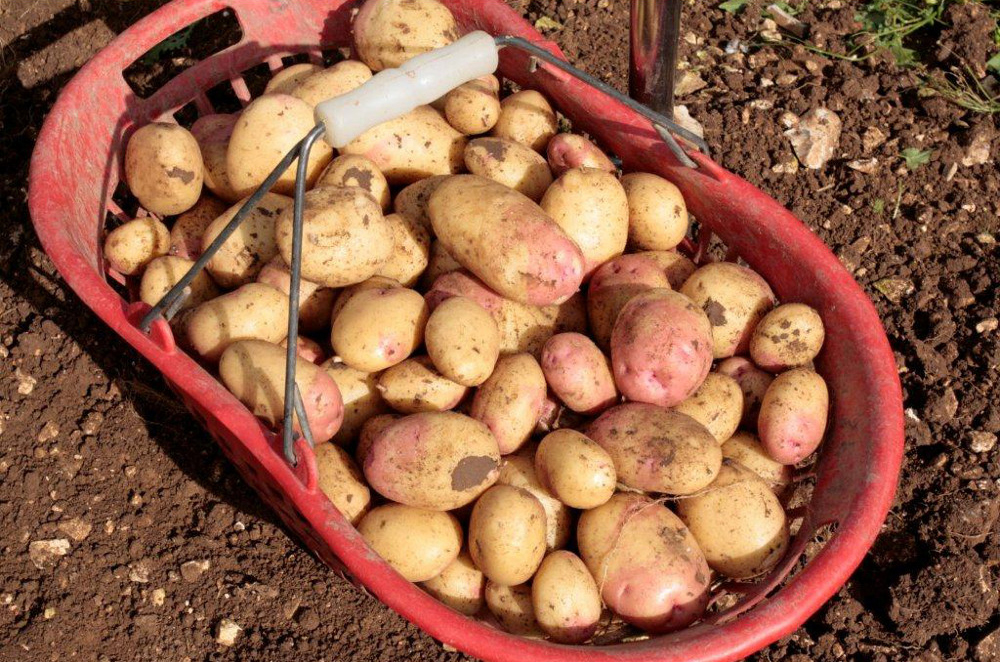 Yield digs were done on the 22nd August showing a yield of 15 tonnes per acre and potential of a further 5 tonnes. The key here is that the finish is very good and number and size of tubers are high and even, a really lovely sample given the difficulties faced by most growers this year.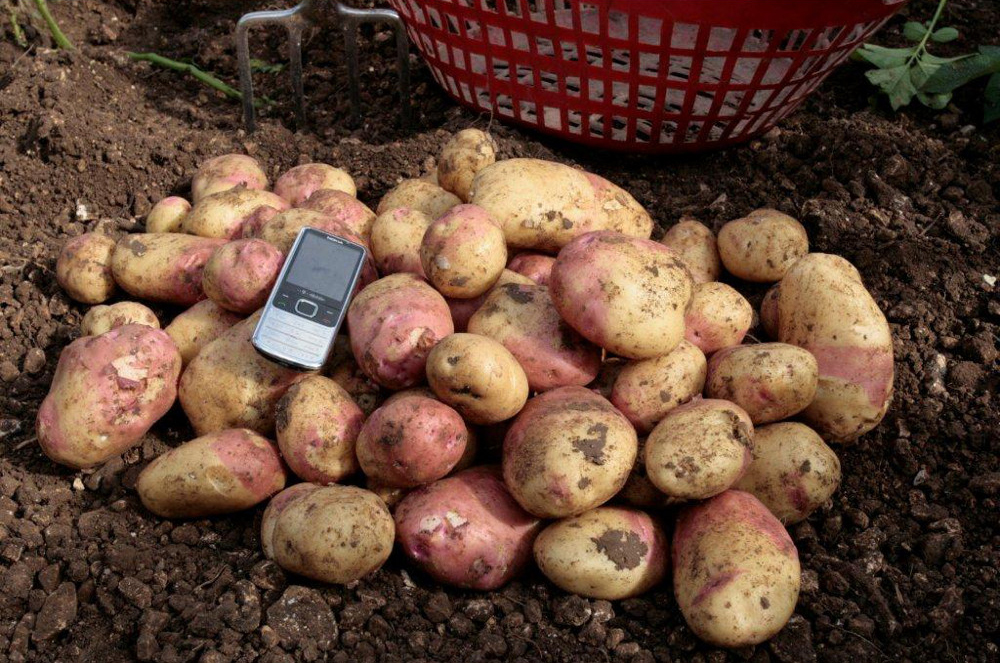 Out of the basket the uniformity of these King Edwards is no less impressive,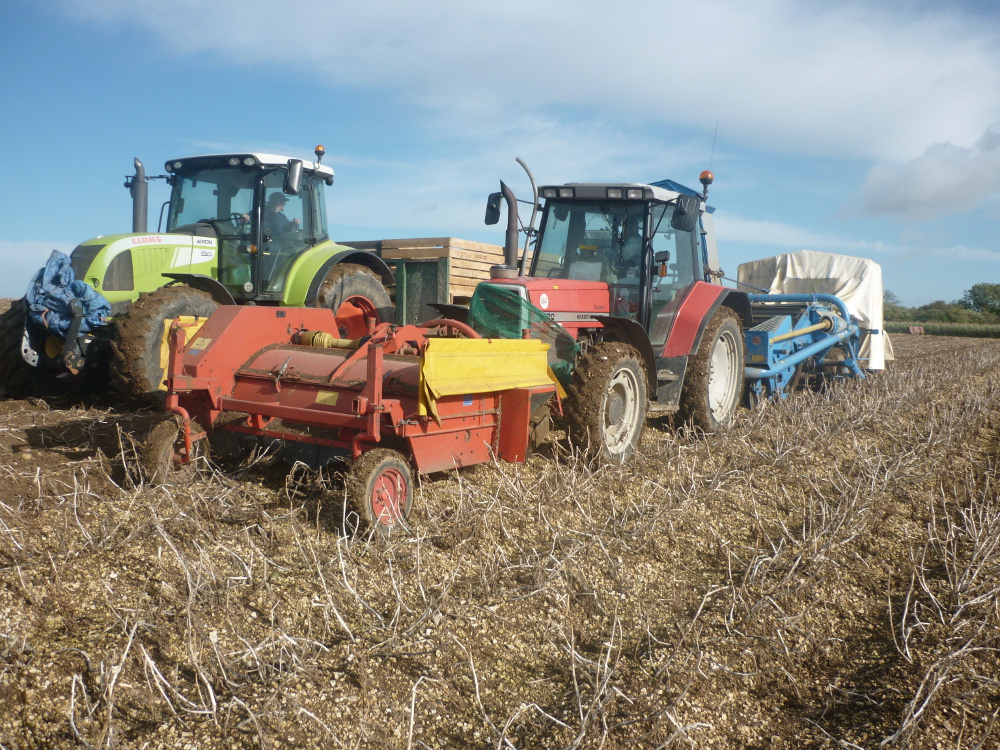 The 2012 harvest of the king Edwards at Worlaby started on 27th September. Whilst we still get rain days and the forecast remains changeable and the ground is fairly wet, the harvest gets a reasonable start and the going is good.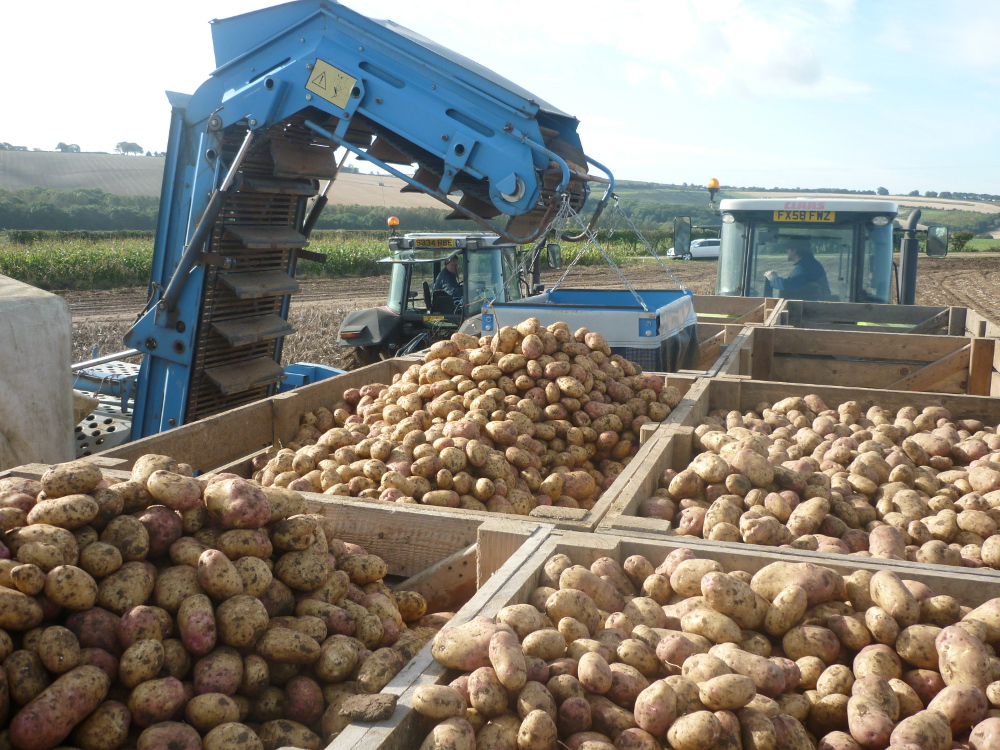 As you can see the Edwards are large and have great uniformity with excellent skin finish, perfect for the job and a great result for the year. These potatoes are going to top class accounts and have been keenly received with very little waste or problems.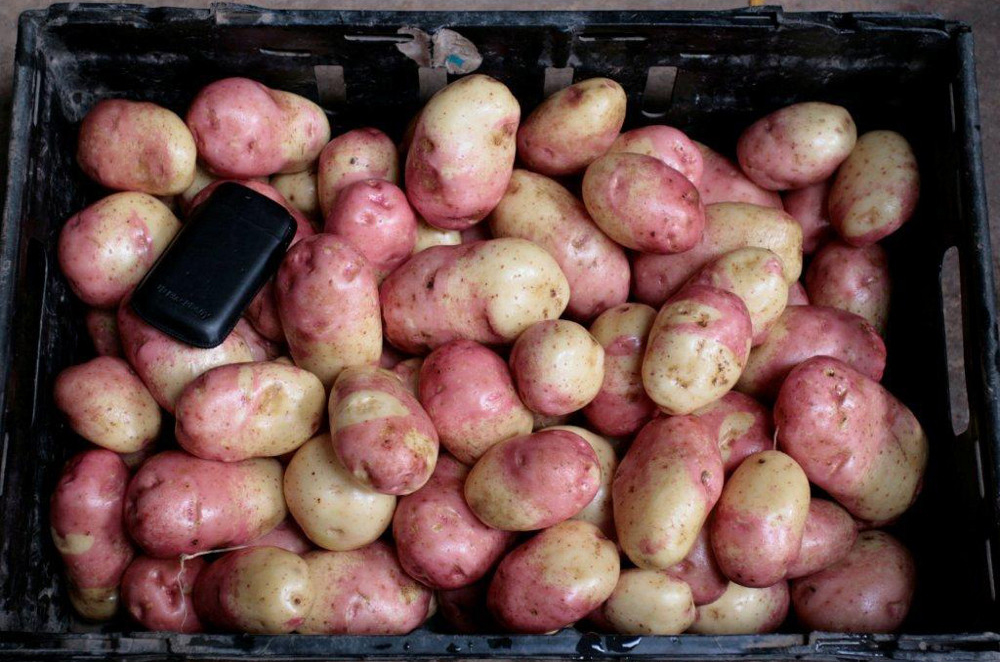 Delta and 1-4-ALL treated sample of King Edwards. The crop has produced in the order of 14 -15 tonnes/ac (37t/ha) of first class King Edward potatoes. As you can see the colour and skin finish is excellent and size and uniformity is exceptional. These have now been delivered via Countrywide Produce (Lincs) to premier pre-packers and prepared for high end supermarkets, who have remarked that these potatoes are some of the very best, most even they have seen for many years.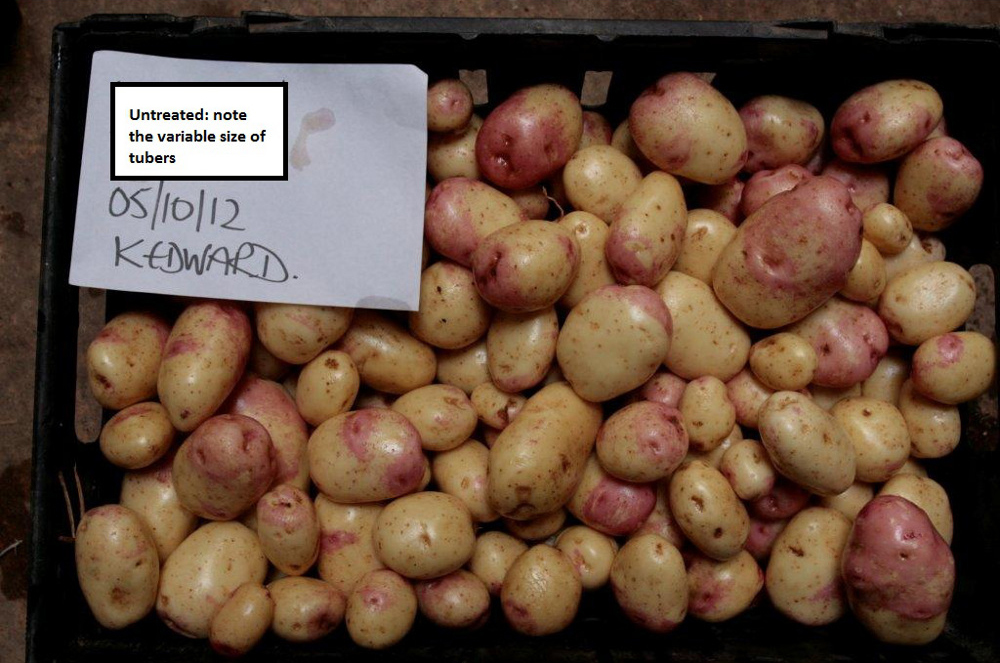 This pictures shows a sample of potatoes not treated with Delta fertilizer and it is clear that whilst the sample has good colour the uniformity is poor and the size of tuber is variable, from very small to large.