Bartletts took this clay land and with so much rain this year it's a miracle any potatoes have grown, but trial digs on another wet day at the end of August revealed a very good crop. The Manager wanted to use 30% less nitrogen and replace it with 3 x 10 litre applications of Delta. The yields for those treated and untreated were very similar although the Delta treated were marginally improved.
Size and uniformity of tubers for the Delta treated crop were better than those that had received 30% more conventional nitrogen fertilizer.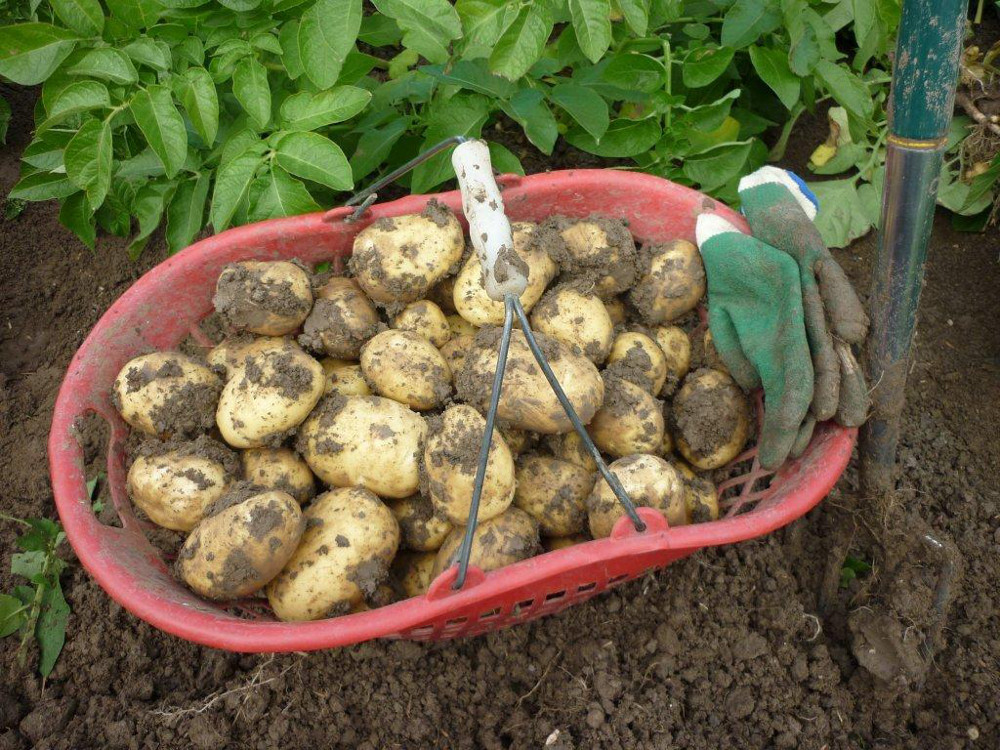 Delta treated potatoes look well, even and uniformed in size. NHCaDelta nitrogen with only 15% nitrogen applied over three applications of 10ltrs /ha have delivered the same nutrition as the untreated part of the crop. Delta at this rate has applied under 4kg of N.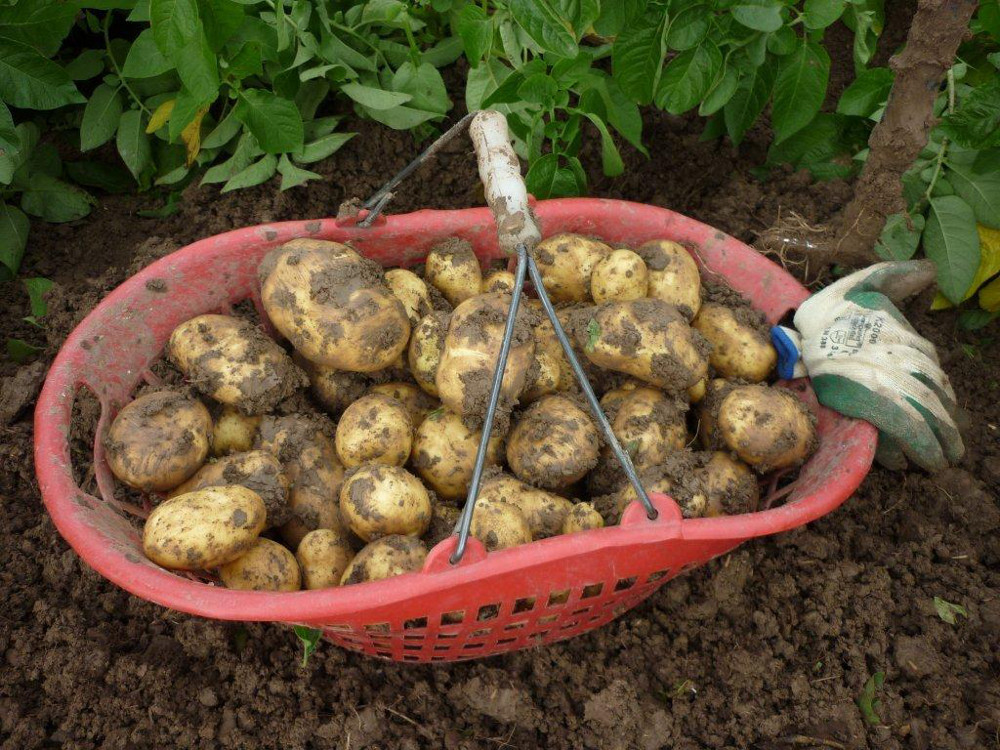 The Untreated potatoes are growing well and look good but these are grown with 30% more conventional Nitrogen and no Delta.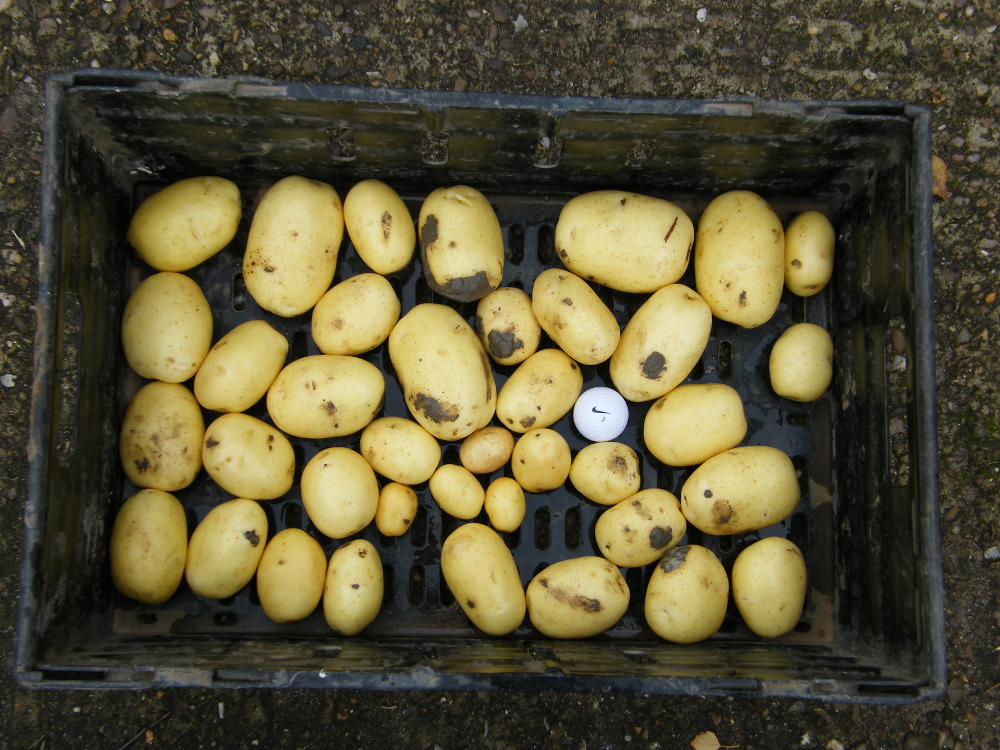 This picture was taken of a washed sample of the untreated Crop. We can see that sample has a a full variation of size and is what would be expected.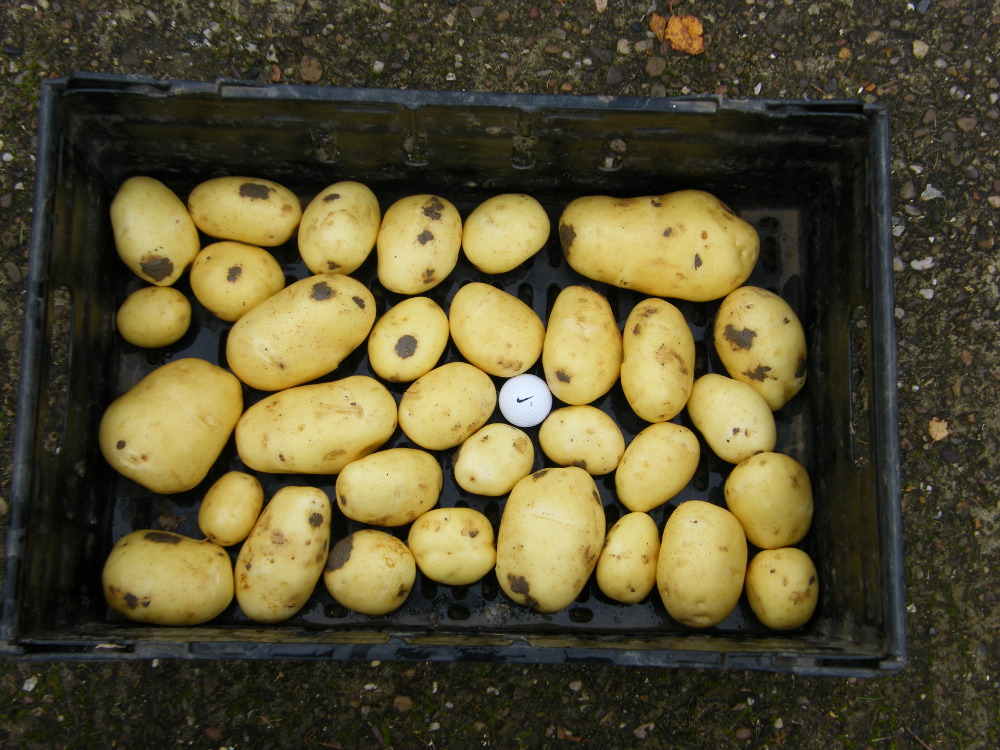 This picture taken on the 14th November 2012 and shows the potatoes that have been treated with Delta. At this stage there is no significant difference in yield between the Delta treated that have had 30% less conventional Nitrogen and the crop that has not been treated to Delta. What is apparent however is the Delta treated tubers are more uniformed, even in shape and larger.