We started applying low rate NHCa Delta nitrogen on 23rd July 2012, the rate was just 2Ltr/ha with every blight spray. The first yield dig and photographs were taken on 28th August 2012.
The crop at the top of the picture, left of centre has received a standard program throughout the year. The rows to the right have had Delta applied but only in the last month. You can clearly see that above the line in the middle the crop is paler and beginning to give up. The crop below the centre line is greener and is hanging on and will continue to bulk up the tubers.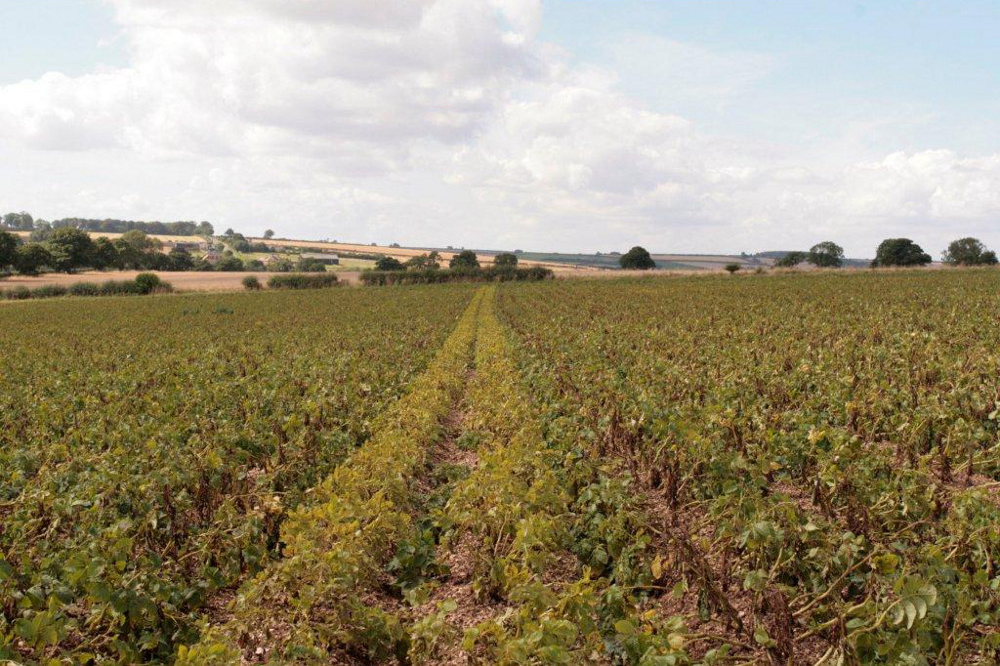 The right hand side has had a normal crop husbandry and the crop on the left of the centre line has received NHCa Delta at a rate of 2 Ltrs per ha applied with every blight spay.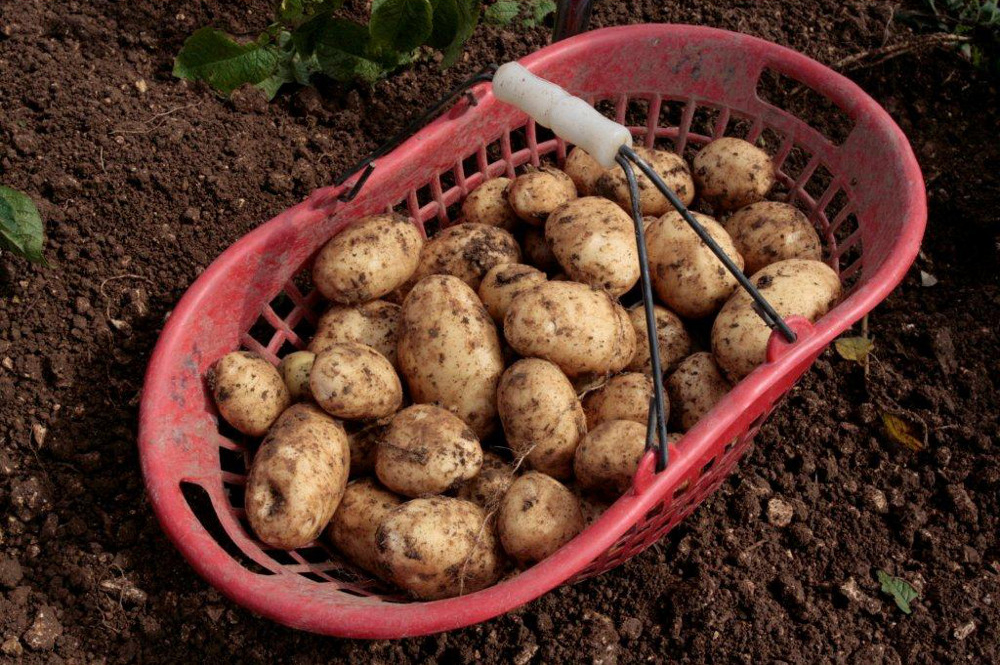 The Delta treated yield dig showed a yield of 12 tonnes per acre (28.8t/ha) and good uniformity and good size. The crop still has potential to improve over the next two weeks.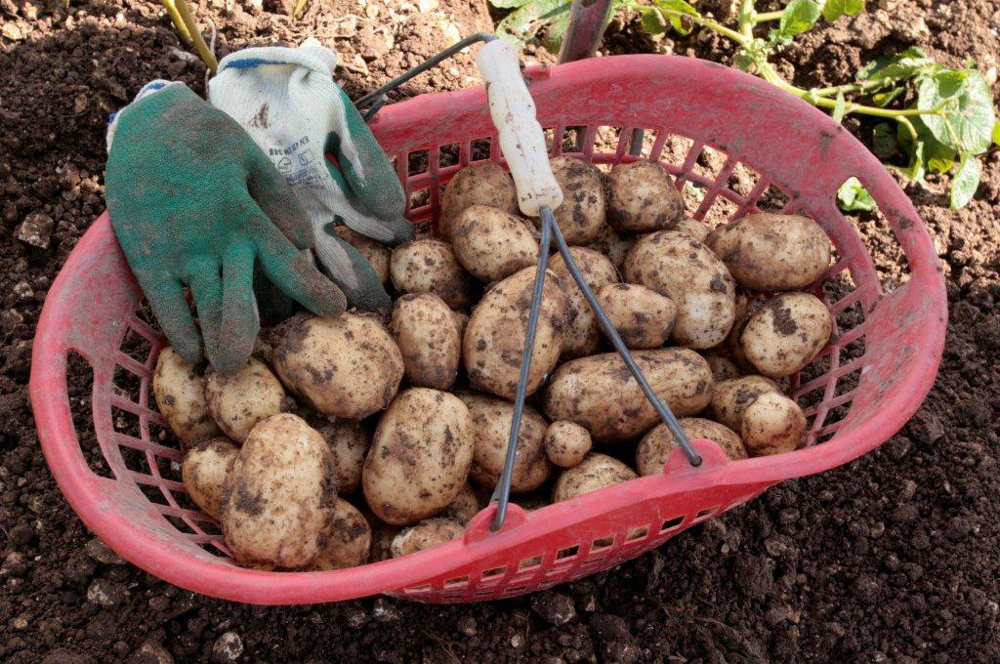 The untreated part of the field produced a yield dig of 10.5 tonnes per acre (25.3t/ha) and the size was smaller and less uniform.
In a year when baking potatoes will attract very good premiums the uniformity and size becomes more critical.