Bionature UK's smart liquid fertilisers have helped a longstanding customer win two YEN gold awards.
Lincolnshire farmer Tim Lamyman has used our products to grow YEN-winning crops five times to date and this year he had top yields for oilseed rape and cereals.
Now in its fifth year and with more entrants than ever, YEN is all about helping growers understand how to improve their yields.
Tim won gold in best field yield for his Marsden winter wheat and for his Sparrow OSR crop.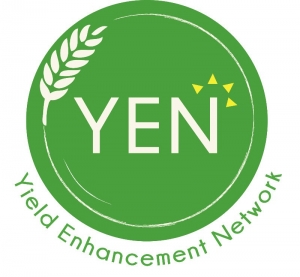 YEN gold-winning cereal and OSR
Tim's YEN-winning wheat yield was 16.2t/ha, while the OSR yield was 6.4t/ha.
This comes hot off the back of two new world records that Tim set for his oilseed rape and pea crops earlier this year.
In August when he harvested 7.01t/ha of OSR at the 600ha Lamyman Worlaby Farm in the Lincolnshire Wolds. His world record combined pea harvest achieved a yield of 6.47/ha.
Speaking to Farmers Guardian, Tim put his success down to good crop nutrition throughout the growth cycle:
"The crop received five applications of nitrogen – we use a little and often approach. It is definitely one of the things that helped build yield this year with the drought coming fairly quick. A lot of people hadn't got nitrogen on but we got it on early and applied it right through season."
Great results in a tough year
All of these are incredible yields that were well above the national averages. 2018 was a very challenging year for farmers because of the extremely hot and dry summer which was the joint hottest record. Despite this, Tim's harvests have surpassed his YEN winning yields for 2017.
We're extremely proud of our work to support Tim who used foliar applications of our smart liquid fertilisers are stages throughout the growing cycle.
Work is already underway for Tim's 2019 harvests, and we're excited to see how he'll build on the results for a very successful 2018.
If you'd like to find out how Bionature UK's range of smart liquid fertilisers can help you, contact our team.