Mr King is a vegetable grower near Boston and he was keen to try some of the NHCaDelta nitrogen fertilizer on his Dutch cabbage particularly as they were not growing very well in the difficult conditions.
He applied 5L/ha on the 20th September and another 5 Ltrs/ha on 19th October. The crop is growing very evenly and is looking exceptionally well. Whilst applying the delta to his cabbage his sprayer boom overlapped 3 rows of winter cauliflower in the field adjacent to the cabbage field which have therefore now received some Delta.
Mr King also treated some Savoy cabbage with 5 litres of Delta but ran out of product as he came back down the field in the second spray round, the affects are very noticeable.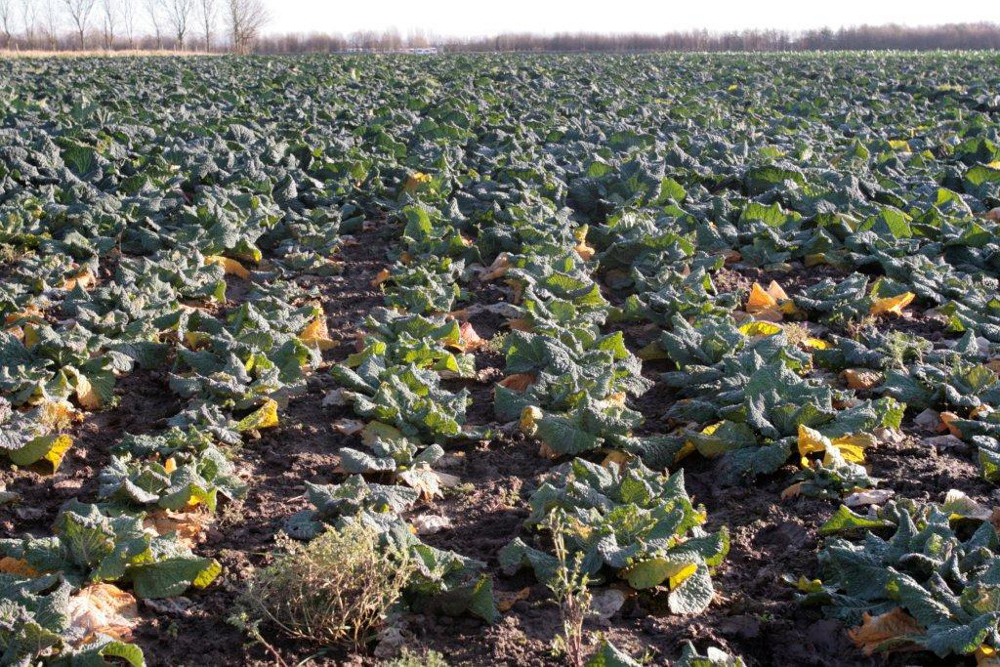 Here is a picture taken on the 4th December 2012 of Mr Kings Savoy cabbages, the sprayer ran up the left hand boom width and then back down the field but ran out of Delta product just in front of where this picture was taken.
It is easy to see the very small cabbages directly in front and large fully grown cabbages to the left and a little way in front.
All but part of this crop recieved 5ltrs/ha NHCaDelta on 20th September.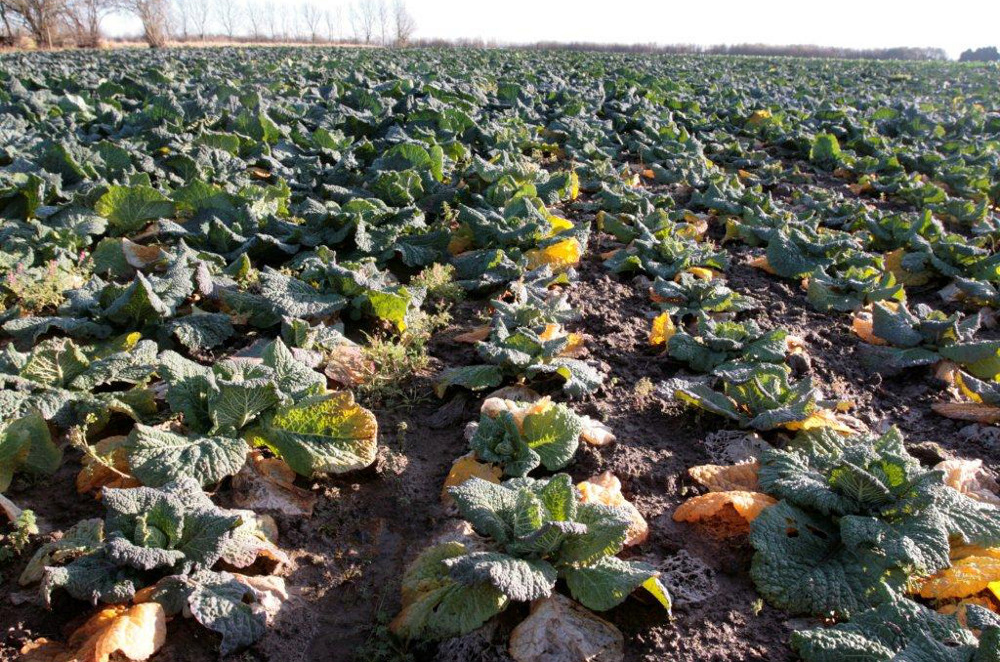 You can see small cabbages to the right and the line where the NHCaDelta ran out leaving the treated cabbages on the left to grow to a good size and those on the right looking very poor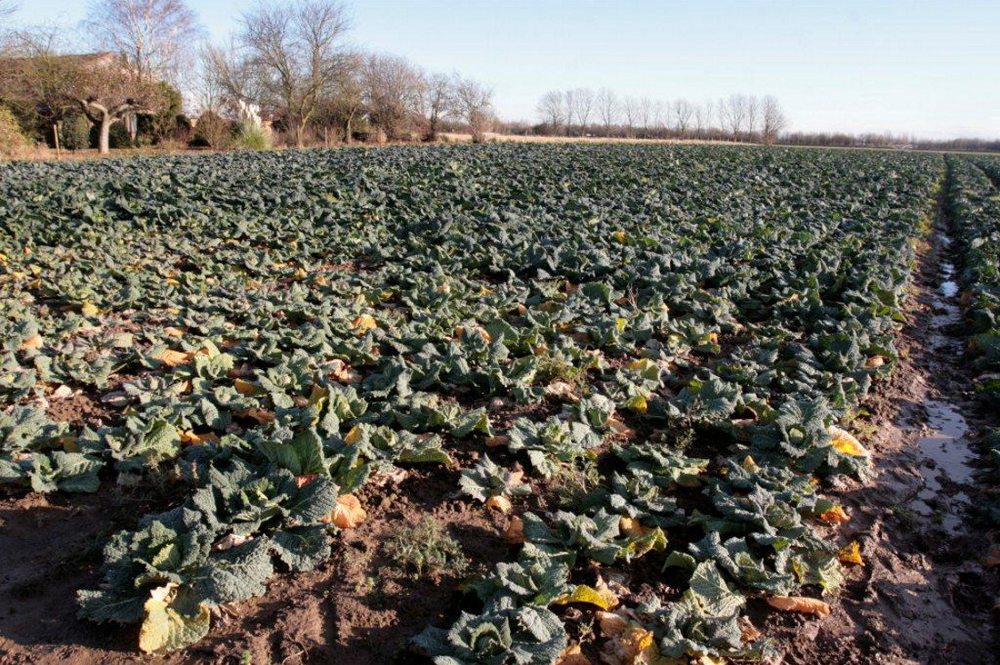 Once again the block directly infront in the near grown is where the sprayer ran out of NHCaDelta. the treat crop looks very well and are a good size crop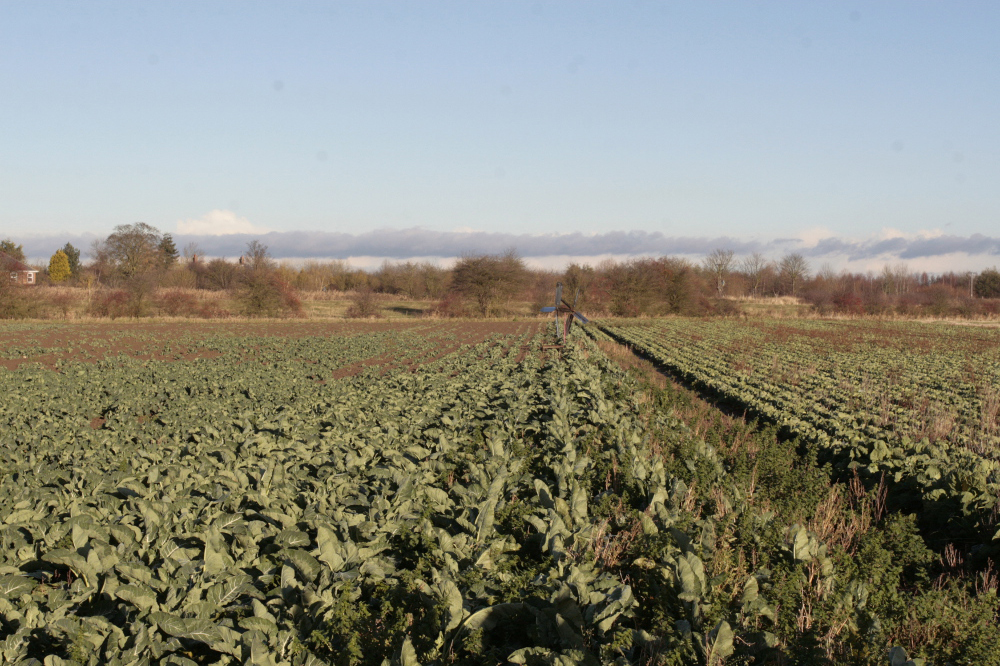 The three rows of winter cauliflower in the middle of the picture which have a bird scaring wind mill half way up the field received a two 5 ltr/ha doses of NHCaDelta fertilizer. Mr King was spraying the crop of Dutch cabbage to the right but the sprayer boom ran over just three rows of the cauliflower.
The growth has been extraordinary.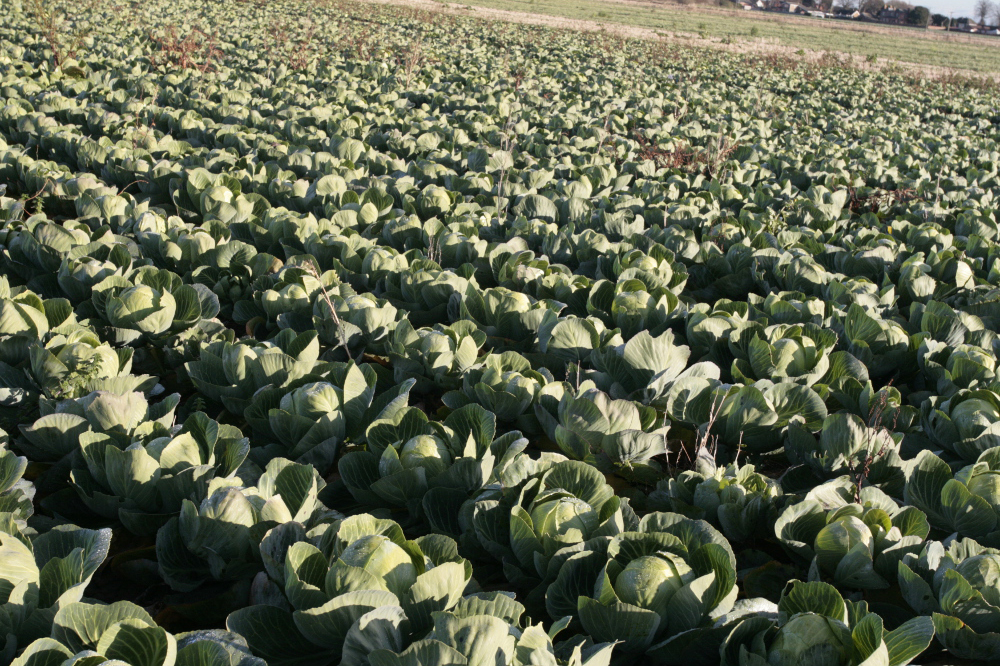 The Dutch cabbage to the right of the winter cauliflower, was a crop that Mr King was about to give up on. We recommended a treatment of NHCaDelta of 5 ltrs/ha on 20th Sept and 5 ltrs/ha 19th October 2012 and the result is that Mr King now has a saleable crop. The other point to note is that the crop is growing very evenly with good health.